The Perfect Solution for a Perfect Set of Teeth!
Your smile contributes to your overall personality and hence Dental world is coming with new and advanced procedures every day.
One such procedure is getting "Veneers". Dental Veneers in simple language are shells that are custom made for you and can change the shape, size, length, and color of your teeth. They are bonded on the front side of your teeth and are made of porcelain but the best material for you can be discussed with your Dentist.
We at Nidaan Multispeciality Dental Clinic are one of the few dental clinics in Indore which provides this treatment for our patients.
Veneers can be a solution to many dental problems such as Discoloured Teeth, Excessive Fluoride, Chipped or Broken Teeth, Malaligned, Uneven, and Gaps between Teeth.
Usually, the veneer procedure requires three visits/sittings
⦁ Consultation
⦁ Making
⦁ Applying
The majority of veneer treatments are pain-free and do not require drilling or injections and the lasting is for 10 to 30 years.
Here are some of your fav celebrities who have opted for Veneers Procedure
Emma Watson
Priyanka Chopra
Ajay Devgn
Jacqueline Fernandez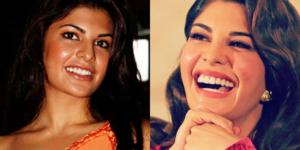 We at Nidan Multispeciality Dental Clinic provide Veneers Procedure in Indore. Book your appointment today!